Blush hoops
520,00€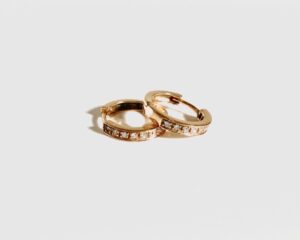 Blush Band small hoops earrings in 18 Karat Rose gold hoops with diamonds
Please allow 2 weeks for us to work on this product
Out of stock
Description
Blush Hoops by Kimi Te Jewels 18K Rose gold hoops with diamonds
This popular earrings is currently not in shop, I can make it available by September 2020, contact me thru mobile or social media to be on the list.
I have another version in stock in a different mood, made in 18k Black gold and brown diamonds – if Blush Hoops is understated sophistication this version is still understated yet edgy & less conventional. I could probably call them Pink Swan and Black Swan at this point.
Only logged in customers who have purchased this product may leave a review.